San Diego Green Screen Rental – Cool Booths, Good Times & Memories that will last a lifetime!
Want to take some good quality photographs to make your next event wonderful? It may be a graduation, wedding, birthday or any event – you can capture all those merry moments in beautiful pictures with photo booth rentals at your venue.
In San Diego photo booth rentals make your events extra special. You can capture your loveliest moments by getting pictures taken inside our photo booth and instantly share the images with your guests and family.
Republic digital photo booth rentals are made to blend in and complement your special events by adding another level of entertainment for the guests. With photo booth rentals you get to create long lasting and fun experiences at the venue. Moments that you want to cherish for life are instantly transformed into prints and also stored in CDs and DVDs. You can upload the pictures on your Facebook profiles too!
Why us?
1.We have helped our clients to entertain their guests in incredibly funny ways at wedding receptions, birthdays, anniversaries, holiday parties, proms, corporate parties, class reunions and different other events.
2.Our professional attendants know the right ways to make your photo booth rental experience a real splendid affair.
3.From photo strip graphic designs, unique custom layouts to scrapbooks tailored in sync with your event, you and your guests can enjoy the best of a sand diego photo booth experience at Republic Photo Booth
4.We will also give you a prop box (with bows, tiaras, glasses, hats, mustaches, the works!) to make your events really amusing, fun filled, and a complete hit!
5.And our affordable rates ensure that you do not have to spend huge sums to get good pictures for your events!
Here at Republic, San Diego photo booth rentals team aims to deliver inspiring laugh out loud unforgettable moments at your events. We offer you the best customer service, premium quality photos, and the most optimum interactive photo booth rentals experience available at the best value!
Make the most of your events with Republic Photo booth rentals – call us now 619-356-0633 to know more about services.
 Professional & Cool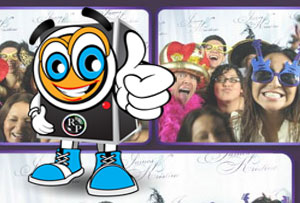 We are not your typical photo booth setup. We offer premium photo booth rentals that feature professional DSLR cameras, fast photo lab printers and studio lighting. Our elegant photo booths are professionally built and can be setup anywhere you desire.
Custom Designs
"NOT JUST PHOTO STRIPS" - Want something different? Are you tired of all the ordinary frames and borders used in typical photo booths and want new and unique? At Republic Photobooth we can help you design any layout for your special event! Design it as little or as much as you want.   Just tell us your ideas and we make it come to life.