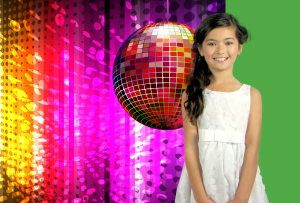 Green screen photo booths rentals are a blast to have at every party; saving memories have never been more fun.  Before getting one for an event, you should first know what types of green screens are available. Read on to learn more:
Classic
The green screen is pretty amazing and fun in itself. With a different array of scenic, wacky, weird and beautiful backgrounds to choose from, people will hardly get tired of it. Ever wanted to travel the world? With the green screen, you can have your photos taken in the most scenic places in Earth like the Taj Majal of India, Angkor Wat of Cambodia, or even the Eiffel Tower of Paris. Children can have their photos taken with the characters of their favorite cartoon shows in the background like Sponge Bob Square Pants, My Little Pony, or Adventure Time. Get creative and funny with off-beat backgrounds like aliens, zombie hordes, or even a bunch of cabaret dancers if you're into that thing. You are only limited by your imagination.
Interactive
Aside from having an awesome background, images can also be added in front of guests for them to interact with, adding another dimension of fun to the green screen photo booth.
If you're not happy with just having Australia in the background, for example, then you can also add kangaroos to make the photos even more believable or comical. The fun doesn't stop there though. Guests can pretend to ride on skateboards in front of thousands of fans. They can hide amongst the grasses or bushes of the forest, together with the lions or the chimpanzees. They can even run away (or swim away) from hungry sharks in the bottom of the deep blue sea.
For those with dreams of fame, the foreground can be made to look like a magazine cover or a movie poster; this might be your only chance to grace the cover of Sports Illustrated magazine or star in a James Bond movie.
Personalized
–if you want to customize the backdrop and the foreground of the pictures according to your liking, there won't be anything stopping you. You can include photographs, logos, graphics, and messages with every photograph.
This is especially useful for corporate or PR events, where branding is of utmost importance. You can have logos or slogans included in the photographs for people to take home. The corporate branding is greatly amplified if guests share these pictures to their friends in the internet; the more these photos are shared or uploaded to social networks, the more people will look upon your logo and get to know your brand.
Personalizing green screen photographs can also provide an intimate touch to any event. During weddings, for example, you can include a short message in every photograph showing your appreciation to friends and family who have come to grace such an important occasion. A picture of the happy couple can also be added to the photographs to further provide a sense of intimacy.